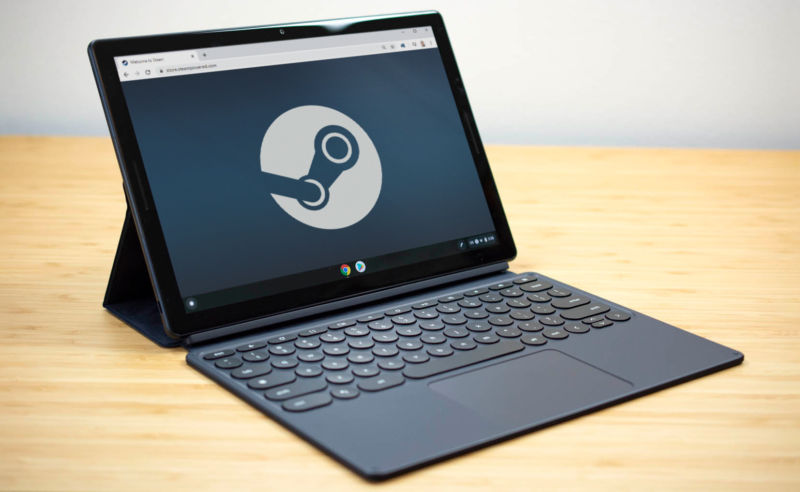 We have a wild report from Android Police this morning, as the site claims that Google is working to bring official Steam support to Chrome OS. Yes, Valve's Steam. The gaming platform. On Chromebooks.
The story apparently comes from a direct source: Kan Liu, the director of product management for Chrome OS. During an interview with Liu at CES, the site says Liu "implied, though would not directly confirm, that Google was working in direct cooperation with Valve on this project." The idea is that, according the Liu, "gaming is the single most popular category of downloads for Play Store content on Chromebooks," and Steam would mean even more games.
Anyone can put Steam on Chrome OS now. Chrome OS supports Linux apps. Steam has a Linux client and sells Linux games. You can install Steam and use it as a Chrome OS game store right now. You wouldn't get the entire Windows collection of Steam games, but there is a modest-and-growing collection of games that support Linux. No one does this because Chromebooks are not gaming hardware. They usually have just enough GPU power to run YouTube, scroll a webpage, and that's about it—3D graphics are not really going to happen. To make matters worse, Chrome OS' hardware acceleration for the Linux sandbox is actually pretty bad, and nearly identical hardware can run games at a higher FPS using Windows or a real distribution of Linux.